SkaMik Wellfighter delousing system
The SkaMik Wellfighter is an affordable, compact and scalable delousing systen that focuses on fish welfare and effectiveness. The system is designed for use on board wellboats in combination with freshwater treatment, and has been in operation since the summer of 2020 with very good results.
The size and compactness of Wellfighter allows for many possibilities where other systems currently require more space. Wellfighter is a module based and scalable system, with 50t/h capacity per unit.
Wellfighter is designed use on board wellboats to reduce freshwater holding time and to make better use of existing resources. Holding time in fresh water with the Wellfighter is on average 2 hours, before the fish is unloaded and deloused with low pressure flushing trough the Wellfighter. The Wellfighter system is installed and in full operation on five new sate of the art wellboats operating in Norway.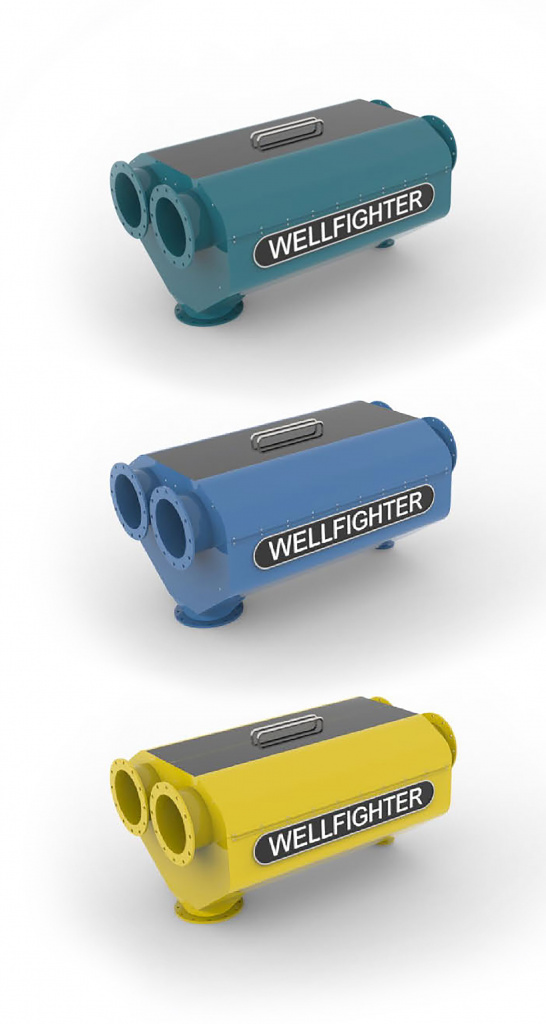 Key Features
Reduces the holding time in freshwater considerably, average holding time 2 hours
Focus on fishwelfare – proven gentle
High delousing efficiency 95-100%
Gentle fish handling, distribution and enough space for the fish
Documented and proven system
High capacity, scalable systen
Delouse while onloading wellboat after AGD treatment
The SkaMik Wellfighter is designed with priority on fish welfare, easy access to operationally critical components, easy maintenance and cleaning
"The feedback from our fishfarmer clients has been very good. They report a high delousing effect and good fish welfare. The fish are immediately put on feed after treatment."

Gudbrand Sørheim, Managing Director Oppdretternes Miljøservice AS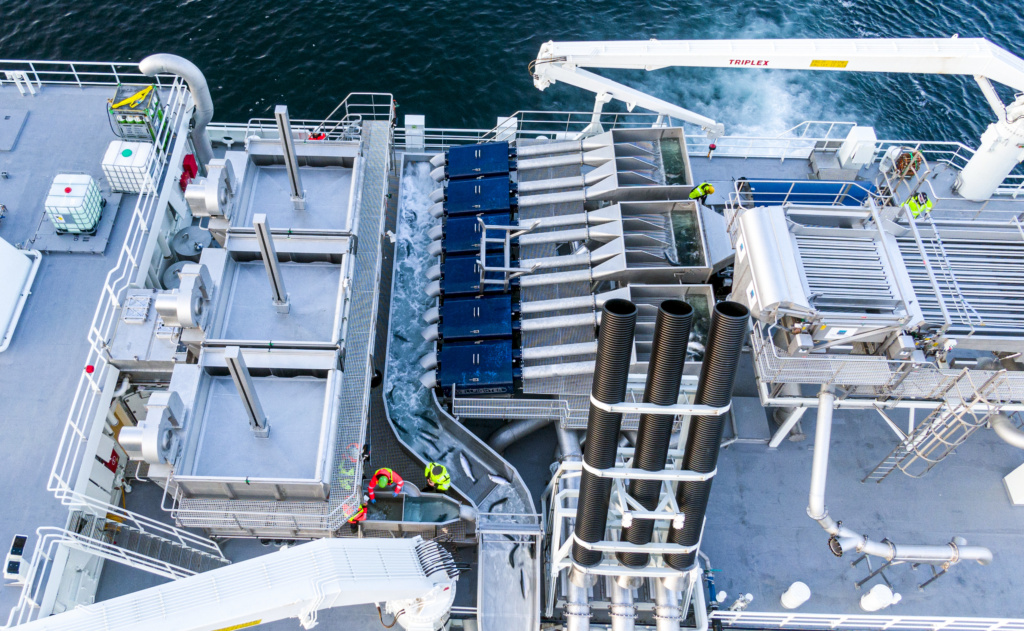 Get in touch with us to experience the SkaMik Wellfighter system in operation, contact information at the top right of the page.