SkaMik Lumpish separator
As the first machine of its kind, the lumpfish separator from SkaMik enables the efficient separation and return of lumpfish in delousing. With increasing costs and the high use of cleaner fish, it is essential to treat the cleaner fish in a way that takes into account both fish welfare and economics.
The lumpfish separator from SkaMik is a combined water separator and cleaner fish separator that provides gentle and efficient sorting of useful cleaning fish
during delousing operations. The cleaner fish are separated from the food fish in
the lumpfish separator and either returned to the cage or collected in a separate
reservoir for further transport.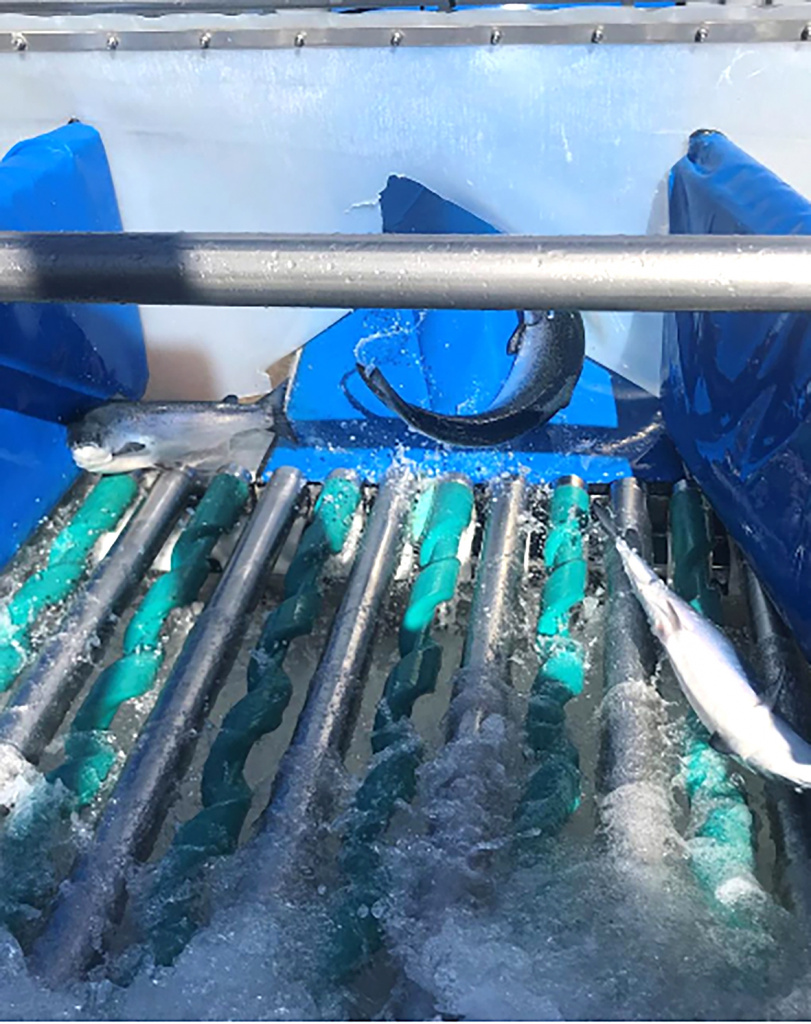 Through close cooperation and development together with Norwegian breeders, we have developed a system that is flexible, scalable and which provides full operational control. The lumpfish separator is also designed for easy maintenance, cleaning and installation. The lumpfish separator can be mounted on most types of filter, is built to measure and can easily be retrofitted to existing facilities.
• Delivered in a site-specific design, tailored to your requirements
• Helix rolls in cast polyurethane for gentle treatment of fish
• Stepless capacity adjustment for Helix rollers
• Adjustable mesh openings for efficient sorting
• Stepless safety valve adjustment prevents pinch injuries
• Remote control of speed and aperture width
• Adapted to the most common filter types
• Low energy requirements