Sobit Feed hatch system
Moen Sobit Feed hatch system contribute to easier, safer and personell-free reception of feed on all types of feed barges.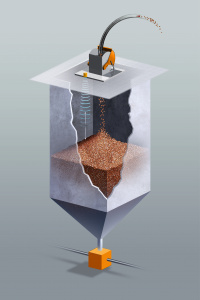 The Moen Sobit system consists of remote controlled silo hatches and silo volume control scanners. The system is robust and functional, developed and tested in collaboration with the aquaculture industry.
Together with Sobit Silo volume control, it is easy to receive accurate figures on how much feed there is in each silo at all times, view the history of feed quantity used for all silos and receive digital reports from feedboat after filling, directly into the system.
Moen Sobit system – Contents
Electronic/automatic opening and closing of the hatches
Full control of opening/closing og hatches, monitoring of exact feed level, temperature, humidity in each silo
Full control of silo content (in/outflow) with statistics function for benchmarking
Displays real-time silo activity
Filling can be carried out without the barge personnel present on the barge
Fully automatic control from devices that display all the necessary information, for example from a wireless handheld remote control (visual monitoring), or from a PC or wireless tablet (country/office) via the Internet (WIFI, 3G/4G or ICE networks) or the barge`s intranet
Camera module for visual monitoring (via the Internet or the barge`s intranet)
The system works as stand-alone, regardless of generator. It is powered by two batteries that receive charging.
Ventilation function – the hatches can be locked in an open position – from 10 – 100%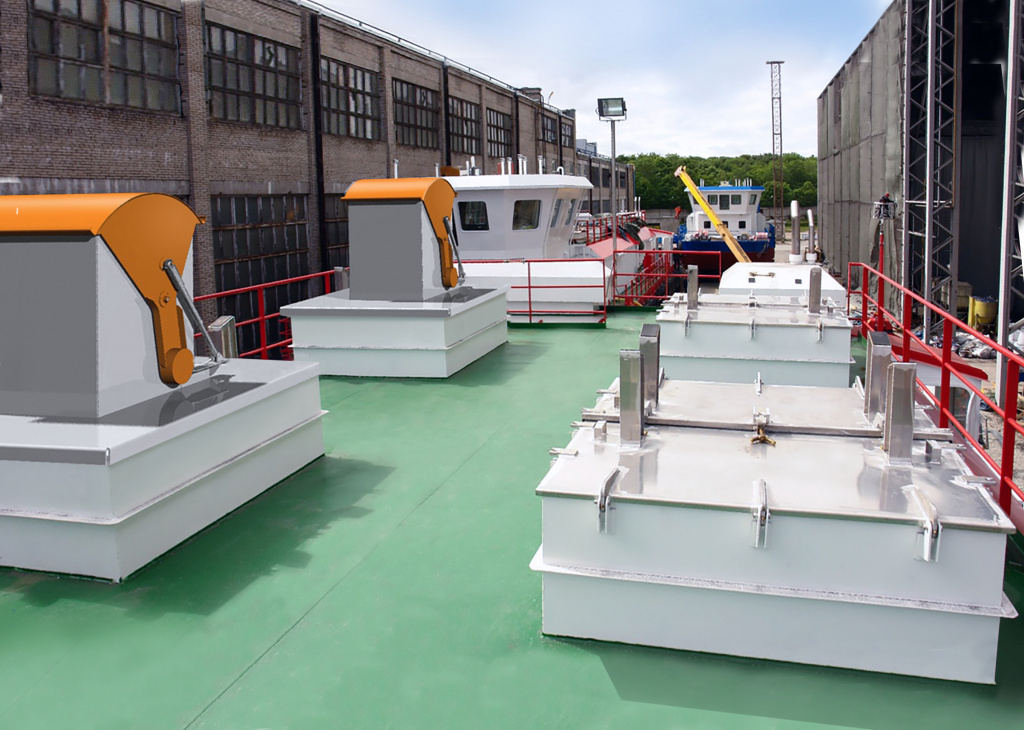 Assembly and installation
The equipment can be adapted to all existing feed barges and silo solutions with only simple on-site remodelling
Old hatch covers will in most cases be replaced by new top hatches – avoiding welding work
Efficient installation on site, no interruption to operations on the barge while assembly is in progress
HSE
No heavy lifting, handled using minimal physical force (by manual opening)
The hatch opening 90 cm above the deck eliminates the chance of falling into the silo
The design prevents strong wind from affecting the position of the hatch in an open condition or during filling
Automatic reporting of any errors in the system
Technical
The equipment is manufactured from high quality materials for use in the maritime environment
Emphasis is placed on good access for maintenance and service
Service kit with all necessary parts included in the delivery