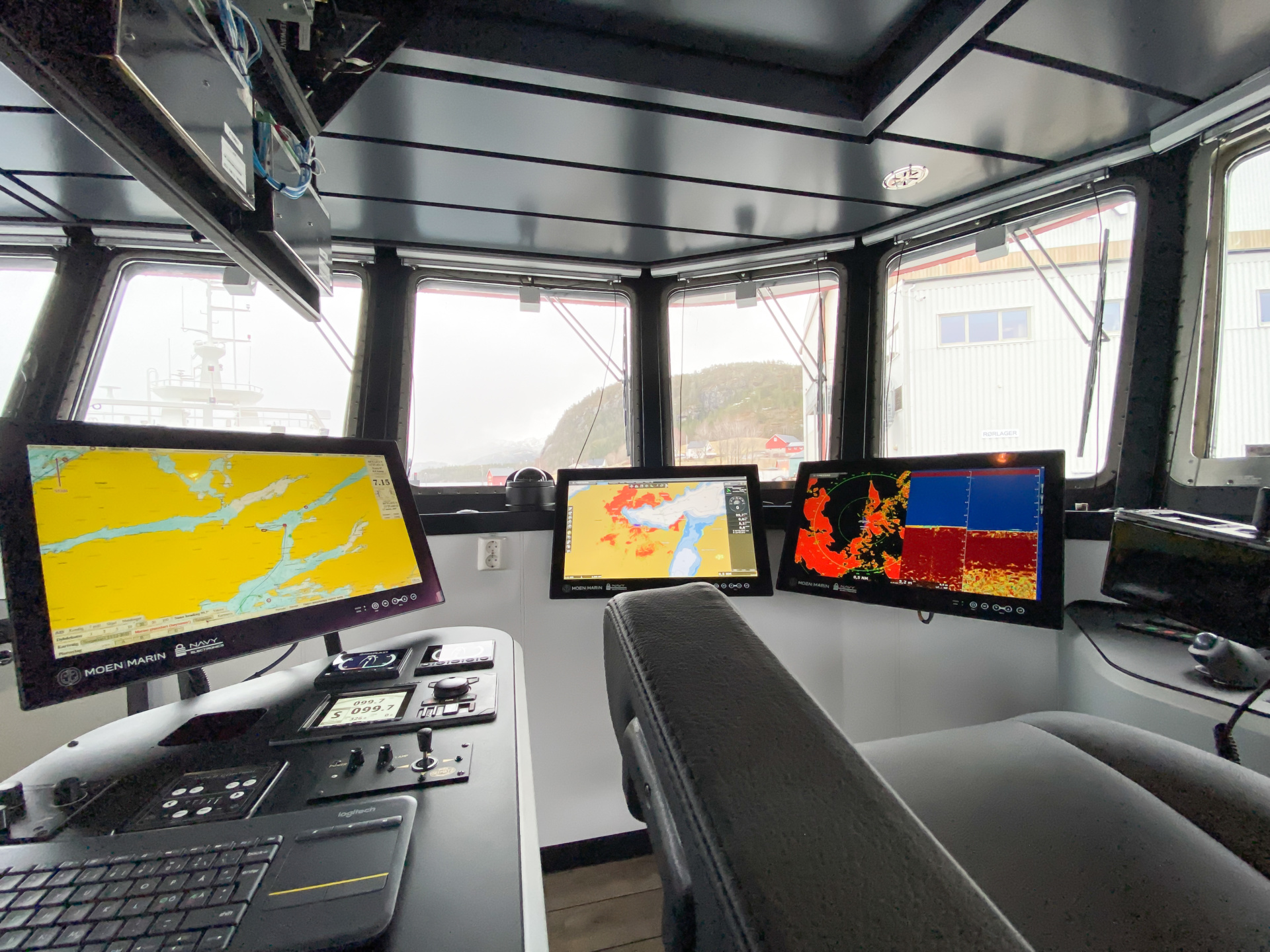 "Okstind", an exquisite badass
When Helgeland Oppdrettservice was to expand the fleet, the choice fell on Moen Marin.
The service supplier is owned by Kvarøy Fiskeoppdrett, located on the island of Indre Kvarøy in Lurøy Municipality. Since 1976, as one of the pioneering aquaculture companies in Northern Norway, the family business has produced sustainable salmon of high quality from the coast of Helgeland.
The brand-new vessel "Okstind" is leased through our financing partner Moen Ship Management.This is the third delivery from Moen Marin to Kvarøy Fiskeoppdrett, and the second service vessel to Helgeland Oppdrettservice.
Managing director of Helgeland Oppdrettservice, Per Arne Grindskar, emphasizes the growth and development of Kvarøy Fiskeoppdrett, in addition to an increasing customer base, as the main reasons for the acquisition.
– Our owners are expanding the production. At the same time, we receive many requests on towing, mooring, ROV services and freight assignments from other farms and privateers, says Grindskar adding:
– Moen Marin was an easy choice due to quality, price and fast delivery time. Now we have a modernized fleet that enables us to meet all requests from customers who are in need for a radiant and youthful crew that provides services of high quality.
Improved solutions
The working tool "Okstind" measures 15 x 10 meters and is a NabCat 15DD model. The popular Moen Marin vessel has been improved on several areas with a POD-solution that gives a better overview in the wheelhouse, a Mekon low-pressure disinfection system, as well as four comfortable cabins (three single cabins on the main deck, and one cabins with twin beds in the port hull).
Packed with special equipment

"Okstind" is packed with a wide range of special equipment. This includes engine room camera, a 30-ton winch from PMH, as well as chain lock system from MBH. The boat has been mounted with an extra console in the wheelhouse that controls the winch and chain lock system.
The boat has been given extra outlets for hydraulics on deck, recessed in the rail, which ensures that it is not in the way when not in used.
Quality in every detail
– We are very pleased with this exquisite badass, and hope that it will live up to the expectations. Moen Marin put a lot of effort into the details and we are constantly developing our boats to better cope with rough waters as well as difficult work operations, says Hans-Jørgen Eilertsen, sales manager Region North/West in Moen Marin.