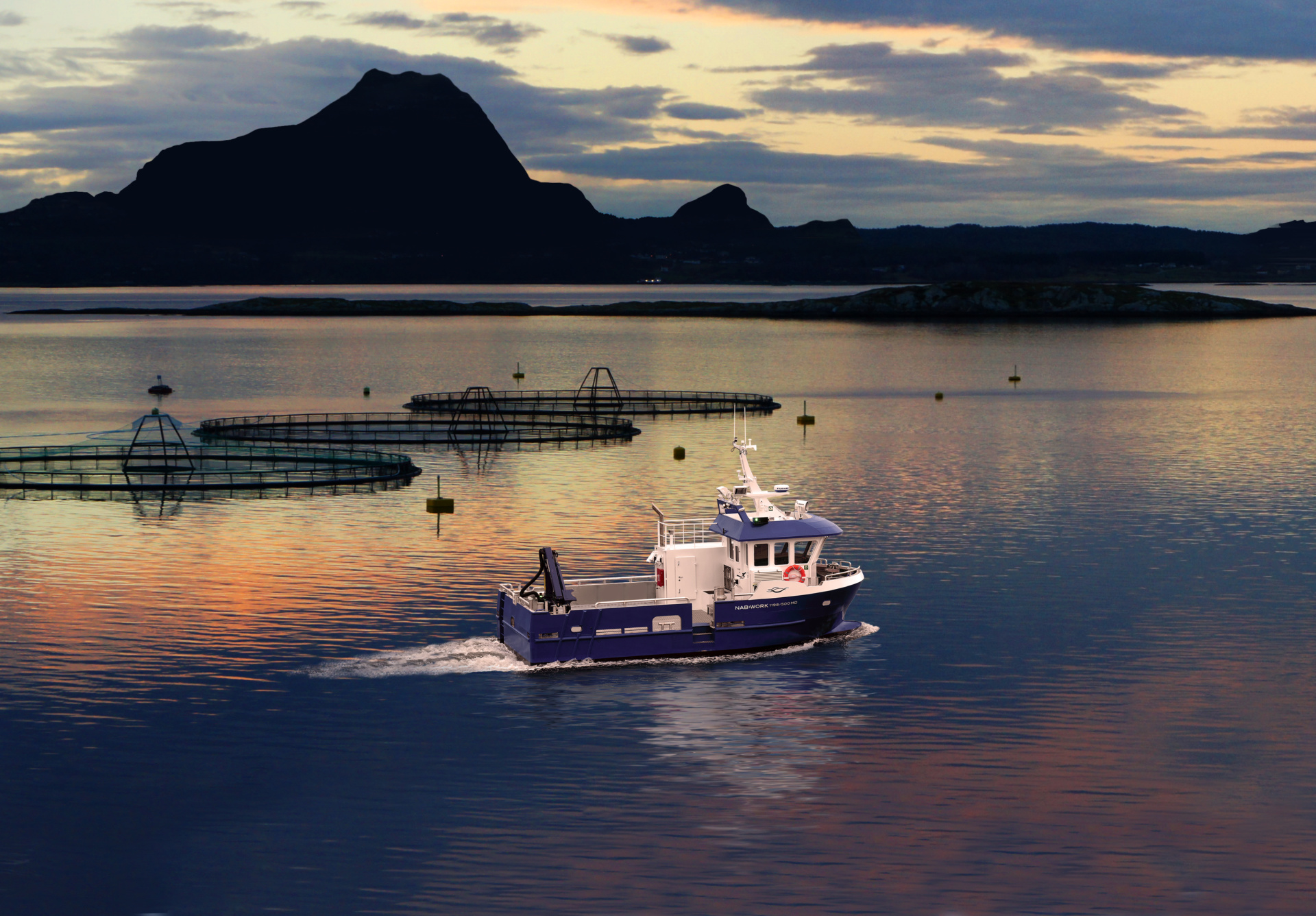 «Moen shipper» – an agile, powerful and safe working vessel
The aquaculture industry is always in great need of modern and seaworthy vessels. Recently, "Moen Shipper" was delivered from Moen Marin to MOWI Breeding.
The vessel is made by Moen Marin and leased through our financing partner Moen Ship Management. "Moen Shipper" is already fully operating by the tenant, MOWI Breeding (MB). The company is responsible for the production of stockfish in MOWI, the world's biggest aquaculture company. Each day, MOWI produces top-class salmon for picky consumers world-wide.
This is our first delivery to MB, but far from the first time Moen Marin delivers to the giant of salmon farming.
 – We needed a new vessel and already knew that Moen Marin has a good reputation for producing quality boats. It was an easy choice to be honest, says Klaus Brandvik, assisting operations manager at MOWI Breeding.
The vessel is working on a site named "Rundklumpan" on the mid-western coast of Norway. "Moen Shipper" will be used for sorting stockfish, as well as various small jobs during the release of stockfish in May.
Spacious working deck for safe operations
The NabWork 1250 measures 12 x 5 meters and is a small, but agile service boat, tailor-made for everyday operations. Among the most noticeably improvements from the previous 1050-model, is the enlargement of the working deck – this improvement ensures safe operations as well as increased space in the engine compartment.
The vessel has also been mounted a reinforced Palfinger PK11001(M) C crane.
– The crew on board are very pleased with their new workplace. Not only are the boats very good, but the service and follow-up has been superb, Brandvik concludes.
 Moen Marin hopes that "Moen Shipper" offers many salty and wonderful days on sea.