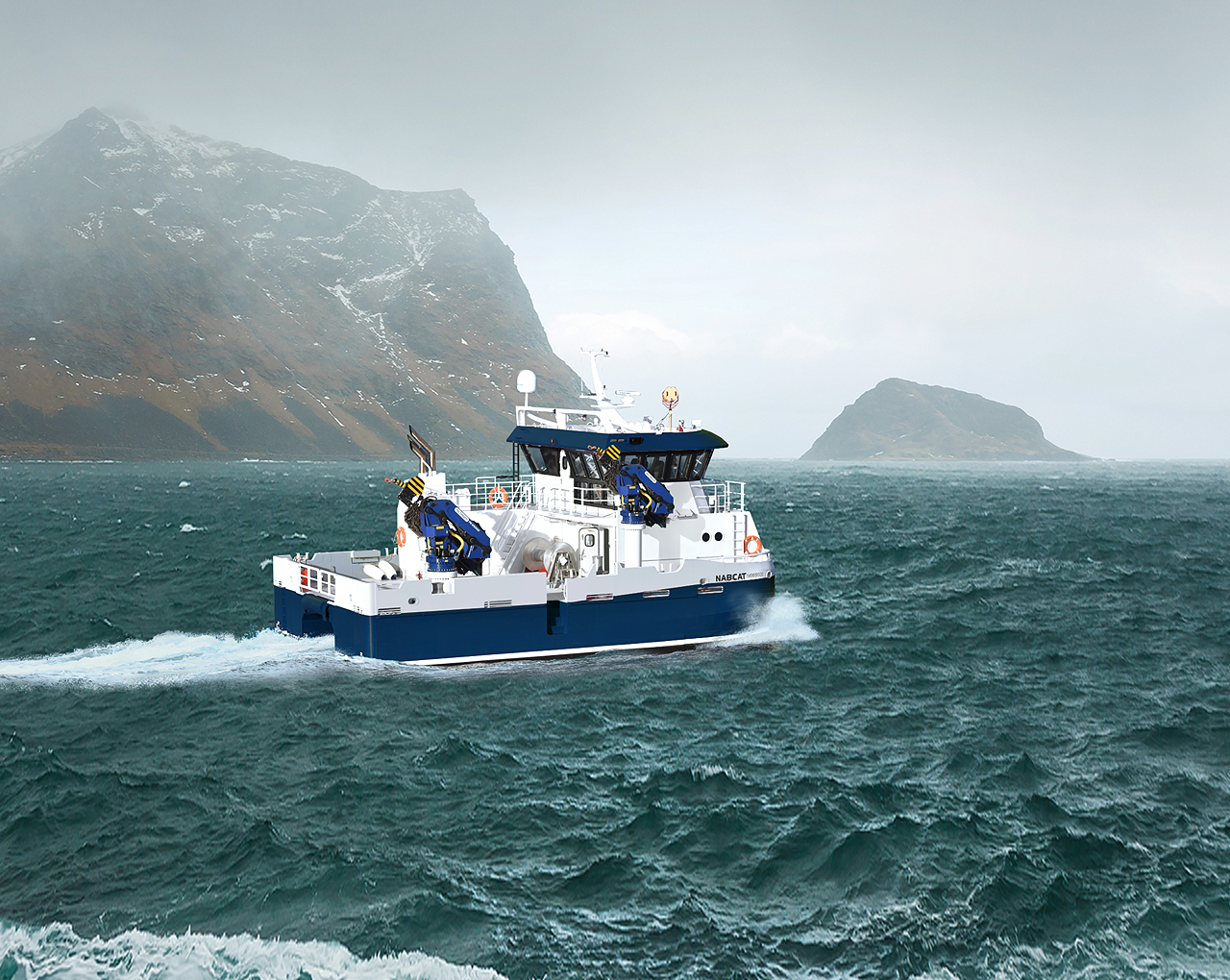 – Focus on efficiency, comfortable solutions and
the working environment for your crew
NabCat 1510 DD is a powerful and flexible service catamaran with high standard and focus on the working environment for the crew.

The vessel measures 14.98 x 10 meters and is well equipped, including Scania propulsion machinery and Nogva rotatable gear and propeller system. On board the vessel there are four comfortable cabins, a modern wheelhouse with Pod solution, a low-pressure washing and disinfection system for more gentle cleaning, and upgraded hydraulic system that leads to reduced noise and better operations. Upgraded exterior work lights provides better lighting conditions during operations in the dark, you also have drying rooms with access from the main deck.

NabCat 1510 DD is a flexible service vessel with 2 cranes (65TM and 32TM) both with 20m reach. The vessel is prepared for a winch (up to 40 TM) for both towing and anchor handling, shark jaws, rope pins and plate locks. The vessel also has an enormous deck that gives more than enough space for a washing unit and washing robot, and spacious working conditions for the crew.
Read more about the vessel here