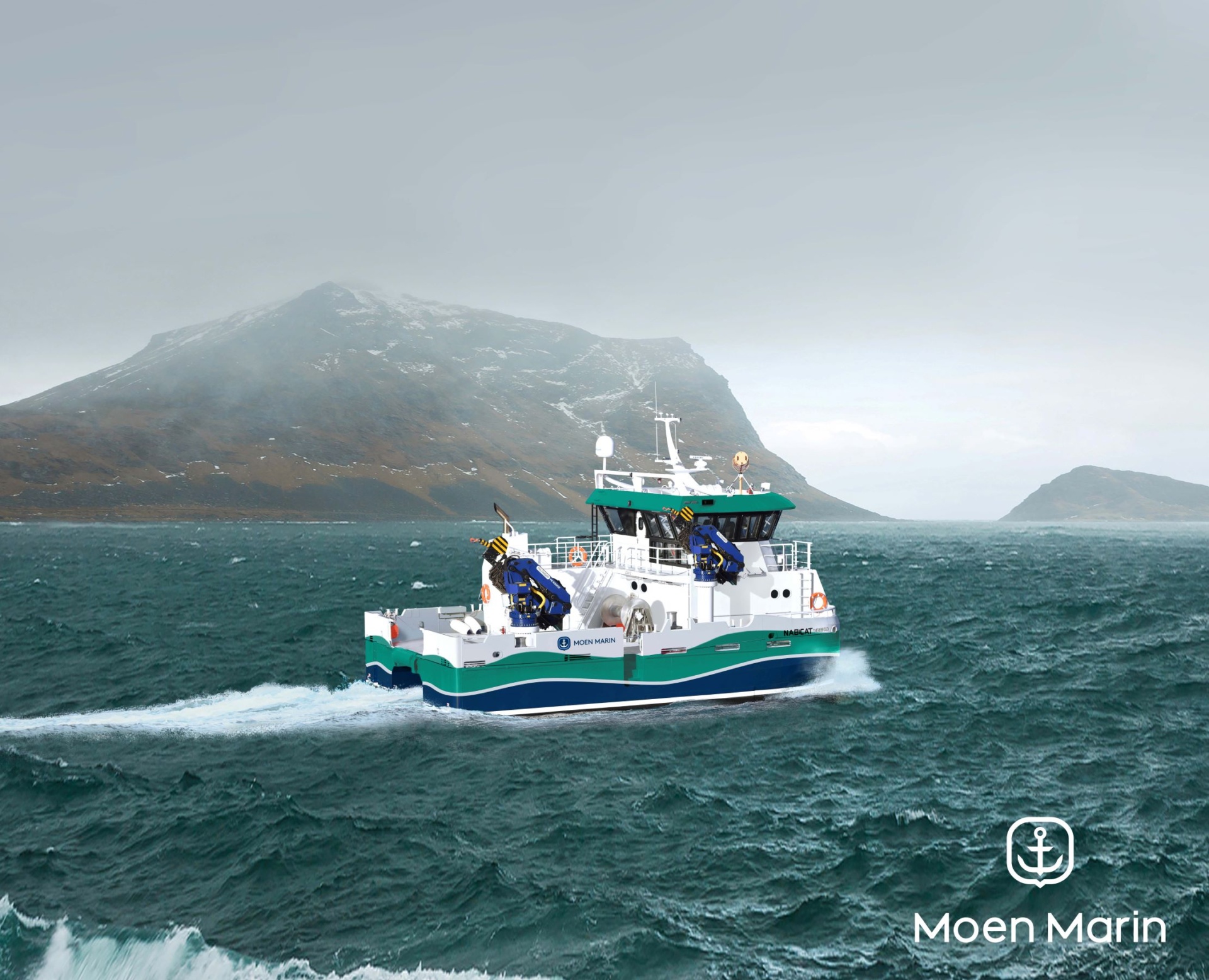 Inverlussa acquires their first hybrid catamaran:
– This will be the most sustainable vessel in Scottish aquaculture
Inverlussa invests in a new NabCat 1510 DD Hybrid from Moen Marin. The 15 meter catamaran will be the first hybrid workboat in Scottish aquaculture. – Our ambition is to always stay ahead and offer our customers the best available technology, says Ben Wilson, Managing Director at Inverlussa.
The company is the leading operator of service vessels in Scotland, and Wilson says they are noticing a growing interest and focus on sustainability in the market.
– There is more interest for sustainable solutions from both customers and the customers' customers. Everybody wants to be greener and more efficient, says Wilson.
– A milestone
Wilson calls the investment in the hybrid catamaran a milestone.
– I expect this will become more common in the future.
The Inverlussa Manager says that hybrid electric propulsion will play an important role for their company in the coming years.
– For us, it is about being able to offer our customers the widest possible range of the latest and greatest technology. This vessel is such an example, he says, and adds that they chose this particular vessel because of brand awareness. – There are many Moen Marin vessels in Scottish sea waters, and they are a recognized supplier.
Just the beginning
General Manager Moen Marin owner ScaleAQ British division, Graham Smith, is very pleased that Inverlussa now is leading the way.
– It is great to see that Scottish aquaculture gets its first hybrid electric vessel. And I believe and hope that this is just the beginning, he says.
Smith refers to the Scottish Salmon Sustainability Charter. – This development is in line with the charter and the entire industry's vision. This is something all companies are starting to look at now.