mLINK – CLOUD BASED COLLABORATION PLATFORM
mLINK is a complete cloud-based platform for operational management in the aquaculture and fisheries industries. The solution gives the company total control at every level, from individual equipment and up to the corporate level.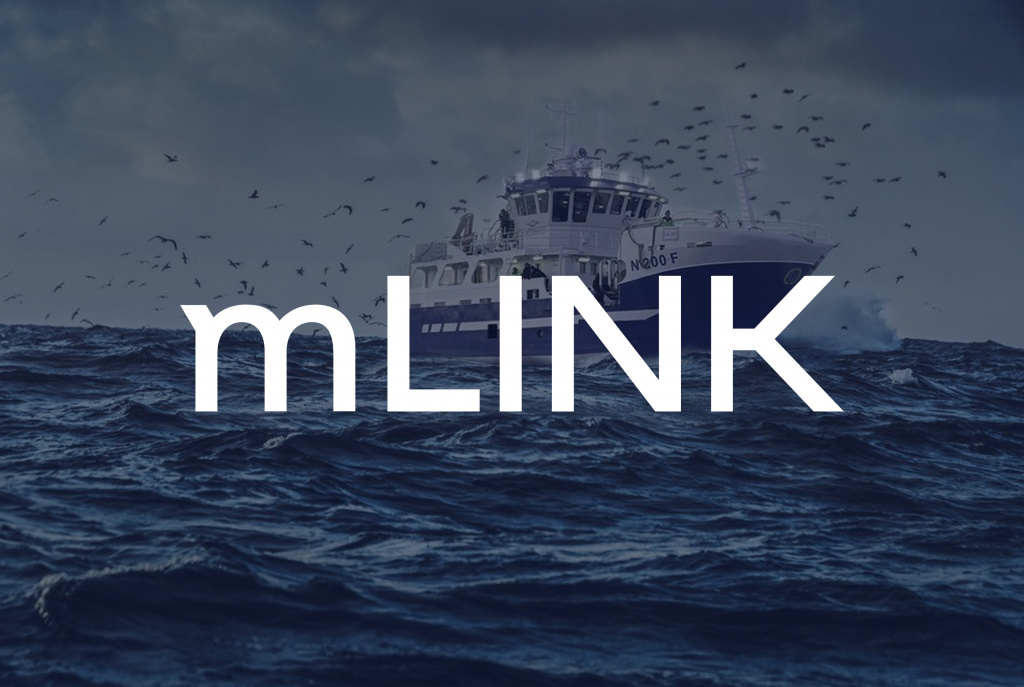 Tailor-made for the aquaculture and fishing industry
All of our boats are now delivered with mLINK – preset up optimized maintenance program and electronic documentation as an integral part of the boat delivery. mLINK Monitor is also part of standard boat delivery.
Log in to obtian documentation electronically and get started with your maintenance!
Log in to mLINK
We choose mLINK because it is user friendly – anyone can use it

Brian Slupphaug, AquaGen
mLINK provides documentation, maintenance, crew management, risk and safety management and live monitoring. mLINK can be integrated with other systems for data exchange and data collection, providing advanced data analytics and decision support. Always available on PC, tablet and mobile – wherever you are.
Ease of use in focus
mLINK is known for high usability and low user threshold. The system is flexible and easy to configure to meet the different needs of the user. The program is developed by seafarers – in collaboration with seafarers. mLINK is available for both PC, tablet and mobile. You can switch between Norwegian and English languages.
Optimizes operation and prevents accidents
mLINK safeguards all requirements in the safety regulations of the Norwegian Maritime Directorate and NYTEK. The goal is always to prevent accidents and adverse events. With the security module you have maintenance, documents, crew overview, procedures and risk management all in one place – available in your pocket.
Cost efficiency and reporting
With mLINK, you streamline maintenance tasks, reducing costs. You can generate reports for further analysis and operational optimization and access dashboards that give you instant status overview.
Operational monitoring and support
We offer good and efficient customer support with everything from mLINK courses and user support to courses, advice and customization of maintenance for equipment and boats.
Offline function
With mLINK's offline functionality, you can work offline. All data can be stored locally and synchronized with the cloud solution when network connection is restored.
Monitoring
With mLINK you can see the state of your system anywhere and anytime by integrating sensor data and alarms. You can extract reports later to look at the plant history. Get Started Quickly – We provide equipment that can be easily installed so you can instantly get the data from your facilities right into the cloud.
Advanced analysis and dashboards
With the mLINK Analytics module, you can get advanced analytics based on data collected and displayed in custom dashboards that give you snapshots from the corporate level down to the facility level.
Integration and customization
mLINk can be integrated with other systems and efficient delivery of user-managed customizations.
Modern and cloud-based
mLINK is built for the ground up to satisfy the demands and needs of the future. Our modern web-based cloud solution ensures that your data is secured at all times. By choosing our cloud solution, you avoid expensive operating costs and installation of applications on all your own devices in the company.
Establishment of optimal maintenance
Too much to do? Moen Marin has expertise in maintenance and can do the job of establishing optimal maintenance for you. We also offer safety management templates for boats in accordance with requirements from shipping and IMO, so you can get started quickly with safety management for your boats. If you want assistance with the full establishment of a safety management system, plans and procedures for boats under 500 gross tons, we have personnel with experience who will help you with that.
Functionality for boats, sea systems, feed barges, onshore facilities, general equipment and inventory management
mLINK is available for various types of installations such as aquaculture and fishing vessels, marine plants, RAS plants, warehouses and general equipment. mLINK complies with RSR 17-2016 and NYTEK-2015 / NS 9415: 2009
License and pricing model
mLINK has a rich selection of functionality that makes your working day easier and safer.
Through various license models (Basic, Standard, Pro and Enterprise) we can tailor effective solutions for you. You can easily have different license models at different facilities, from smaller equipment and boats, to large factory facilities and marine facilities. This ensures that you get a cost-effective tailoring.
Get in touch to get an offer or a demo on mLINK- we will help you with a solution tailored to your needs.